exploring the science
of the mind
exploring the science
of the mind
exploring the science
of the mind
We share what is known about developing and enhancing healthy minds at work.
From the fields of neuroscience, cognitive and behavioural psychology and medicine.
We introduce the research and discoveries of:
Enhancing Wellness,
Enhancing Mental and Physical Health.
Working and Thinking better.
How to be optimistic, strong and resilient,
How to overcome difficulties and improve the way we function.
How to live excellently. How to work excellently.
Here's one of our favourite professors on positive psychology
Martin Seligman, Professor of Psychology, University of Pennsylvania, one of the most cited psychologists in the last 100 years.
 This is all about Professional Development
managing
stress…
enhancing
wellbeing…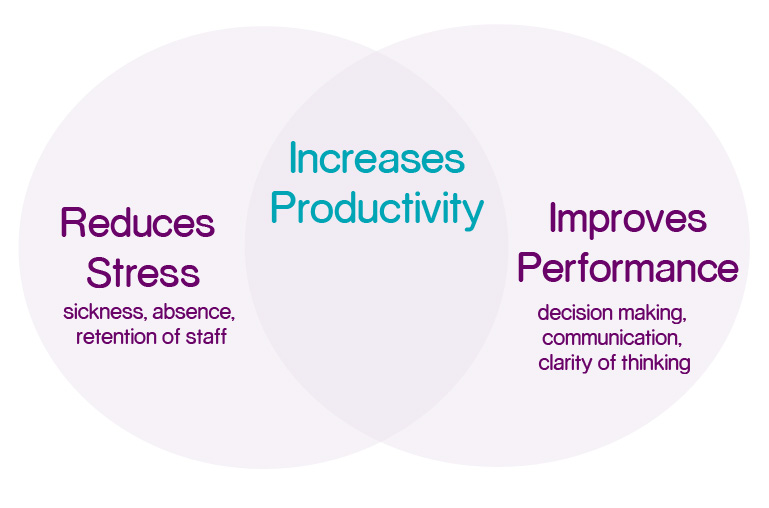 .

We don't just offer workshops, coaching and health & wellbeing days.

We also offer

 'Outside' meetings frameworks.

 'Outside' volunteer opportunities.

 'Outside' in nature workshops.

  Support for environmental professionals.

A new prescription?

Get outside…

Doctors in the NHS and professionals worldwide are prescribing nature and exercise rather than pills and potions. We are linking with organisations that can offer our clients something different in their wellness programmes. We evolved outside. We're getting back to our roots.
Defining a dose of nature
Canal & River Trust volunteers
Wildlife Trust volunteers
The Psychology of Environmental awareness.

As the reality of climate change and its implications becomes more immediate the impact on professionals and the public is becoming more acute.
How do environmental professionals and the general public remain positive, fulfilled and happy whilst being conscious of environmental breakdown?

Some of our team have professional backgrounds in sustainability, climate science and psychology and can offer an informed and knowledgeable approach to applying a blend of cognitive psychology and behavioural science to the very real experience of climate change.

Find our more about what we can offer with our specially designed stress management workshops, leadership programmes and coaching provided by our experienced team.

Eco Pyschology with Sam Hall at SI Partnership and an IEMA Webinar exploring The Psychology of Environmentalism.
Studying climate change can take its emotional toll.

Some scientists and activists have experienced grief, depression, and anxiety. This video looks beyond the science to the psychological strain climate change can have on those that know it best.
 This is all about Professional Development
Stress management workshops
enhancing  motivation engagement resilience

all in the mind
Why does IQ fall under pressure? How is decision-making and judgement affected by stress? Why do we think and behave differently?
Using the latest technology to allow you to see, as well as explore the latest advances in neuro-psychology. Learn how to maximise the power of the brain in a demanding world.
Discover tips and techniques to help you nurture the mind, make the most of who you are and fulfil your potential.
The best workshop I have ever been on.

performance under pressure
How can we retain clarity of thinking, energy and motivation whilst under pressure? How can we switch off after work and be fresh in the morning? How can we rise above the pressure and avoid the consequences of stress? Using a combination of cognitive psychology and the physiology of pressure we help build resilience and sustainability at work – and beyond.
This workshop explores what is known about how pressure affects the functions of the brain, altering some key neural processes vital in high intensity and critical roles. We open discussions about the issues and solutions surrounding performance under pressure.
I particularly liked the tips on how to relieve stress as this can be applied daily and help improve my overall work performance long term.
The best workshop I have ever been on.
I particularly liked the tips on how to relieve stress as this can be applied daily and help improve my overall work performance long term.

embracing change
Change is a natural part of human existence. So why is it sometimes so difficult to adapt to change? And what can we do about it? Change is challenging, however we are the most adaptable species on the planet.
Explore what modern psychology reveals are the things we can do to adapt quickly, positively and constructively, liberating us to take advantage of the opportunities that will always be offered during change.
Now I understand what happened during that big change, and what we could have done.

working in teams
How can we make sure working in a team is enjoyable and productive? What gets in the way of achieving that? What can we do about it, to help ourselves, and others in the team?
Human's evolved working together in teams. The science of group dynamics is well understood and easy to grasp. Combined with simple practical principals from behavioural psychology to create a practical and accessible approach to working in teams.
Insightful, practical and rewarding.
This is going to help me immensely in all of my life, at work and at home.
Now I understand what happened during that big change, and what we could have done.
This is going to help me immensely in all of my life, at work and at home.
Like to see a few more of the workshops we can offer?
The Power of Optimism – Now
Why do we sometimes feel optimistic, and sometimes pessimistic? Is there something we can do to be more optimistic? Does it make a difference? Yes and Yes. Optimism is understood to be one of the key psychological processes that makes a big difference in people's lives. We will explore recent discoveries that reveal the how optimism (and pessimism) is wired in the brain and why it sometimes malfunctions. And we will explore together the solutions developed through modern neuro-psychology that stimulate and sustain enhanced optimism. Then you will begin to understand the Power of Optimism. Now.
The Relaxation Response – Anytime, Anywhere
We're sure you have heard of 'The Stress Response'. Ever heard of 'The Relaxation Response'? The work of Professor Herbert Benson and others have pioneered the understanding of how the body and mind reacts to stress and relaxation. Their work has focussed on how everyone, anytime, anywhere can stimulate relaxation responses that help relax the body and mind while keeping both alert and ready. Simple easy to use techniques and the scientific research behind it. Important for the health of your mind as well as your body. And breathe!
The Science of Thank you
How do you feel when someone say's "Thank You"? How do others respond when you say "Thanks"? All depends? On what? This workshop explores some of the subtleties of human interactions in general and Thank You in particular, with tips and techniques to get it right more often. And we'll explore, in a simplified form, what's happening inside, the fascinating electro-chemical exchanges that form the basis for everything we do. And don't do. And why it is useful to understand this. Thanks for reading this far.
7 a Day – Nutrients for the Mind
Do you ever think about how to nourish your mind? We all receive a lot of advice about the best food and drink with which to nourish the body. This workshop will introduce the best food and drink for the mind – and one or two to avoid. Which foods sharpen the mind, which provide sustained energy, which refresh you in the middle of a busy day, and which help your mind rest and sleep at its end. Cheers!
Overcoming Procrastination – Later
Haven't got round to writing this one up yet. Come and find out why.
Thought Control – A software upgrade
For 250,000 years the mind has been running on old software. Time for an upgrade? Yes. As the pressure of modern life becomes increasingly pervasive our minds are being stretched to new limits. The checks and balances of thought control, that evolved over millennia, are being stretched too. Help is at hand. Research is revealing the secrets of how we think, and how we can take back control, whether it be stopping that annoying tune from running round and round in your head, or changing preoccupying thoughts you'd just rather not have. Have a think, come along.
Circadian Rhythms – A peak time for everything
There is a peak time for everything. When is our intellect sharpest? What is the best times of day to make decisions, for collaboration and creativity? When is the body at its most flexible and least likely to be injured at sport? Throughout the 24 hours of every day physiological systems switch on and off affecting how we function body and mind. Aligning with our natural rhythms promotes professional effectiveness, health and wellbeing. Give yourself a natural edge as you work, rest and play. Big in sports science, entering the mainstream, there are now even Professors of Circadian Neuroscience. Circadian rhythms even explain why teenagers won't get out of bed in the morning!
Doughnuts to Carrots – Rewire the brain in 45 days
Do you have a bad habit? It's because your brain thinks it's good for survival. When you get annoyed do you always go find a doughnut afterwards? It's because you've wired your brain that way. Learned behaviours and thoughts, good and bad, are just that – learned. And beneath the surface lies an intricate neural wiring system that grew as we learned. As time moves on most of us want to keep some of what we've learned, and let go of other parts, replacing it with something new and better. Learn how to rewire the brain; 10 years ago it wasn't though possible, now we know it is. Toolkit supplied.
let us help you achieve your goals…
inspiring  motivation engagement resilience
the psychology of leadership
How does the way leaders think affect how they lead? What does the science of motivation reveal about the key components of employee engagement?
Explore how neuroscience, cognitive and behavioural psychology can assist leaders and those they work with. Discover the 4 secrets science reveals will help your leadership presence. The bio-chemistry of motivation is the key that inspires individual and team productivity and engagement.
We help leaders to build confidence and improve their skills by gaining a better understanding of how the human mind works.
Every (leader) in the company should go on this course. Should probably be taught in schools too!
inspiring teams under pressure
What happens to individuals in teams under pressure? How can behavioural psychology help? Can leaders use psychology and science to improve motivation, engagement, resilience and productivity?
Neuroscience and psychology have revealed many fascinating secrets of the mind that are at the leading edge of modern business tools. Leaders understanding a few simple techniques from neuro-psychology can build greater motivation and engagement in those they work with and make progress towards achieving more objectives.
Discover the research that reveals clearly what individuals are looking for in leaders.
It was a good reminder of how your team perceive you, how my behaviour affects stress … and how I can better manage both.
Every (leader) in the company should go on this course. Should probably be taught in schools too!
It was a good reminder of how your team perceive you, how my behaviour affects stress … and how I can better manage both.
creating  motivation engagement resilience
coaching conversations for professional development
Over the last decade brilliant research has led to a revolution in understanding the dynamics of how we think, why we are the way we are, and how we can enhance the way we work and lead.
During our coaching conversations, we help to increase people's awareness of these advances, how they apply to you and how they contribute to professional development, change their thinking and behaviour and explore together how this can accelerate professional development.
We provide these coaching conversations to all levels, from the most senior to those just starting out in an organisation. Offered 1:1 or in small groups.
Discover new approaches to professional development and personal wellbeing.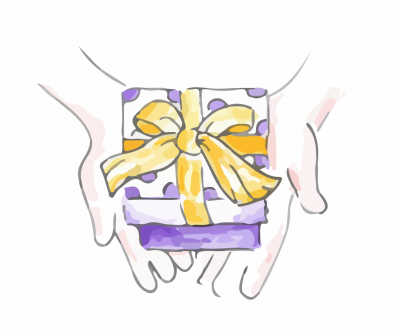 bespoke minds@work
tailor made to fit…
If you have specific needs and objectives, or just want something completely different, lets us know and we will create something unique for you.
Here's an example. We developed 'The Power of Optimism' for a client. To the right you find a selection of slides from a workshop that has become quite popular.
We don't charge development costs for our unique programmes.
Meditation is creating inner calm.

Mindfulness is taking this calm out into the world.
In search of a still and peaceful mind? Mindfulness is the fastest growing alternative approach to achieving a calm and clear self. A synthesis of the ancient and the new – old traditions and the latest neuro-psychology and now approved by NICE for use in the NHS.
Subtle, life changing and profound.
Beautiful… Did not realise how this links to everyday work.
A synthesis of the
very modern and
the very old
Modern Mindfulness is an illustration of the principles and philosophy that underpin our minds at work workshops:
The best of modern research and professional practice.
The best of ancient traditions and insights.
Evidence based and professionally recommended.
Innovative, engaging, relevant. And just a little bit different.
We know more and more people are embracing alternative approaches to developing wellbeing in their personal lives. And discovering the benefits.

Because it works.

Led by the NHS and Mind, more and more organisations are now doing the same.
Minds at Work
let us help you achieve your goals…