planning events at work?
want something different, inspiring, revolutionary?
events at work?
something different, inspiring, revolutionary?
create exciting and inspiring events for everyone you work with
We provide a variety of hands on therapies, workshops and check-ups for your health and wellbeing events.
Some are fun. Some are serious. All are engaging and relevant.
From blood pressure clinics to laughter yoga we have something for everyone. We can organise days, half days, or a series of events over a week.
Let us know what you would like.
A wellbeing event is a  fun way for everyone to discover more about how to look after themselves, physically and mentally, and leads to a work environment that is happier, healthier and more productive.
Explore what we have to offer…

scalp
For achey heads and tired brains.
Our Indian Head Massage is the perfect thing to take away tension, it leaves you feeling light and tingly and clear to think.
10 min, 15 min, 20 min, 30 min sessions

hands
For the perfect typing anti-dote.
Our lovely hand massage works on pressure points throughout the hands giving your hard working digits the care and attention they deserve.
10 min, 15 min, 20 min, 30 min sessions

feet
For restless feet and weary bodies.
Our Reflexology sessions not only leave your feet happy and toes tingly, they relax you all over. There are many pressure points in the feet that send signals to calm and heal the entire body.
20 min, 30 min, 40 min sessions

upper body
For scrunchy shoulders and crunchy knots.
This is our signature massage that we've been doing for over 25 years!
Our seated acupressure covers all the areas of tension in the upper body, leaving you calm, focused and re-energised.
10 min, 15 min, 20 min and 30 min sessions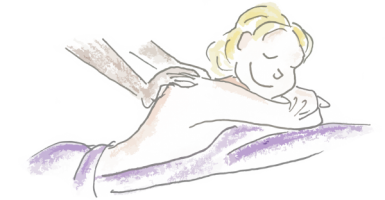 full body
For the VIP treatment.
Our team are an inquisitive and curious bunch, trained in many styles of massage and complementary therapies. So we have many options for full body treatments.
We recommend Aromatherapy for relaxation, Deep Tissue for muscle tension, and Thai Yoga Massage for a good old stretch, (it's basically like someone doing yoga for you)! Heaven.
For injuries or on-going complaints we have a team of physiotherapists ready for one off or regular sessions.
30 min, 45 min, 60 min, 90 min sessions
Introductions to…
Introductory sessions that gives you a chance to try something new and decide if you like it.

Available in 30, 45 and 60 minute sessions

yoga
To balance bodies and focus minds.
Yoga is an ancient practice for both fitness and relaxation.
It uses a series of postures derived from observation of the way animals move and relax. Releases tension, increases flexibility and you gain strength of body and mind

pilates
To tone tummies and stretch limbs.
Pilates uses a series of stretching and strengthening exercises to improve your posture, core strength and flexibility.
Through the process of regular Pilates sessions the body's structure realigns and eventually the body is able to move with maximum efficiency and minimum effort.
Our sessions consist of the more common floor based Pilates system. Equipment is used in more advanced sessions.

tai chi
To meditate in motion.
Tai Chi is a form of martial art that uses slow, purposeful and fluid movement combined with deep breathing. The result is a practice that promotes deep relaxation, body awareness and the balance of body and mind.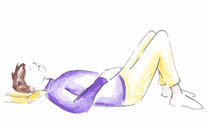 alexander technique
To perfect posture and to gain self-awareness.
Alexander Technique helps you to identify your habits of movement and re-educate yourself to move in a more relaxed and efficient way.
By learning to recognise your usual reactions to everyday stressors and using less effort, you can avoid unnecessary muscular and mental tension, improve posture and increase wellbeing.

laughter yoga
To loosen up and laugh out loud.
Laughter yoga uses a combination of breathing techniques and laughter exercises to bring about hearty laughter. Laughter releases endorphins, relaxes the body and relieves stress.
This is a great workshop for connection, team building, and stress management. And it's so much fun!

mindfulness
In search of a still and peaceful mind?
Mindfulness is fastest growing alternative approach to achieving a calm and clear self. A synthesis of the ancient and the new – old traditions and the latest neuro-psychology and now approved by NICE for use in the NHS.
In this introductory workshop you'll experience Mindfulness and understand a little of how and why it works so well.
Healthy living workshops
Available in 30, 45 and 60 minute sessions
The NHS and others identify four key areas for improving health and wellbeing.
Nutrition, Relaxation, Sleep, Exercise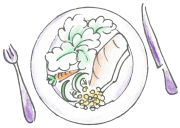 nutrition
To improve wellbeing and boost energy.
Learn how different food types affect your body and mind, and how to use them to your advantage.
We give you tips and techniques you can use everyday. Such as how to overcome cravings and banish unhealthy eating habits. Learn how to conveniently fit these techniques into a busy and fast-paced lifestyle.
Improve performance, build resilience and increase physical and mental wellbeing.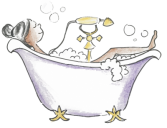 relaxation techniques
To instantly relieve stress and relax in the moment.
In this workshop we focus on exercises and approaches that trigger the relaxation response.
You will acquire practical skills that improve performance through promoting relaxation and harmony in the workplace.
Stay relaxed in a high-pressure culture and learn to switch off after a demanding day.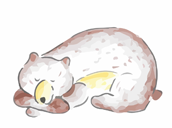 sleep & rest
To be at your best through sleep and rest
What impact does disturbed sleep have on your professional performance, thinking, mood and behaviour? What can you do to improve sleep and rest?
Modern research is revealing the mechanics of sleep and ways to improve it.
Learn how sleep works and why improving your night's rest has a direct and positive effect on everything you do.
exercise (for those who don't)
Couch to 5k – NHS Livewell – helping people become more active
women's health
"happy hormones"
Practical and natural solutions for women of all ages who want to know the secrets to hormone balance, less stress, more energy and better sleep so you can maintain and enhance performance and productivity at work.
If men feel left out we can also offer "Guys have hormones too."

first aid & basic life support
be ready to help
Recognition of cardiac arrest. Adult Basic Life Support (CPR). Immediate treatments for serious bleeding, burns and choking. Recovery Position for unconscious person.
Other practical first aid tips and techniques too.
We can offer lots of other different and fun features during our Health and Wellbeing programmes, including aspects of Occupational Health.

Some for the body. Some for the mind.

mini health check
15 to 20 mins each
Delivered by a specialist nurse. Includes:
Blood Pressure, BMI, Lung Function,
Glucose and Cholesterol, Advice on results.
flu jabs
vaccinations for work and travel
physiotherapy
financial health and wellbeing
work station assessments
chill out area design
electric massage chairs
relaxation pods
something you want but can't find?
Join the revolution
Let us help you achieve your goals…